When Claire Marin was a publishing executive at Woman's Day, beekeeping was her hobby. Then, the face of publishing began to change—the printed communications world experiencing the rapid rise of the digital age.
Clare shares, "Many in the publishing world saw the new era of digital communications as a serious threat. People divided into two camps and it was discussed constantly whether this was a detriment or an opportunity. To be part of this at the executive level started to feel like something I couldn't personally solve. It was just too big.
"I turned to watching my bees. They were working together in cooperation toward a common goal and their role in their environment was clearly defined. I began thinking that if we treated the world as our hive, maybe our outlook would be different. That's the inspiration that I brought with me as I shifted from publishing to starting Catskill Provisions in 2010."
Claire knew she eventually wanted to make honey whiskey, but barrels of rye must age for years. During the long wait after laying down the rye, she decided to make honey the core of her business and work from there.
Led by the pillars of integrity and authenticity, every Catskill Provisions product is a nod toward the greater good: contributing to environmental sustainability, fueling local economies, and protecting pollinators. Today, Claire tends over 300 beehives in New York State's Delaware, Sullivan, and Madison Counties, working with local beekeepers to create small batch, hand-packed honey harvested twice annually in fall and spring.
When asked why—other than their collaborative spirits—she was so attracted to honey, Claire shared, "With honey, you're consuming so much less sweet. You only need about one teaspoon of honey versus three teaspoons of sugar. Our chocolate honey truffles are a great way to reward yourself without tons of sugar. They get their sweetness from a tiny amount of our honey in the ganache and the low sugar in the 72% dark chocolate we use. I like to think of it as guilt-free indulgence."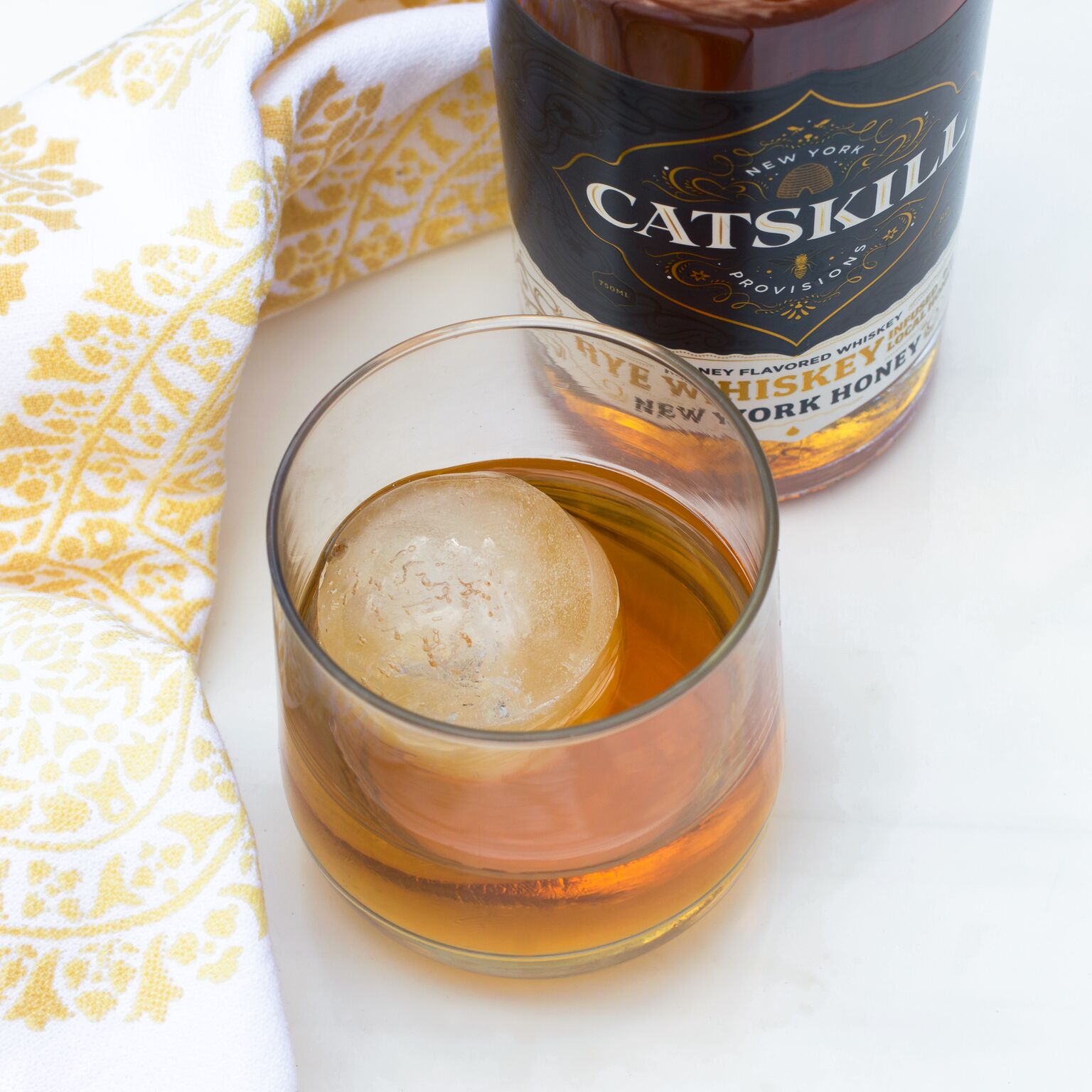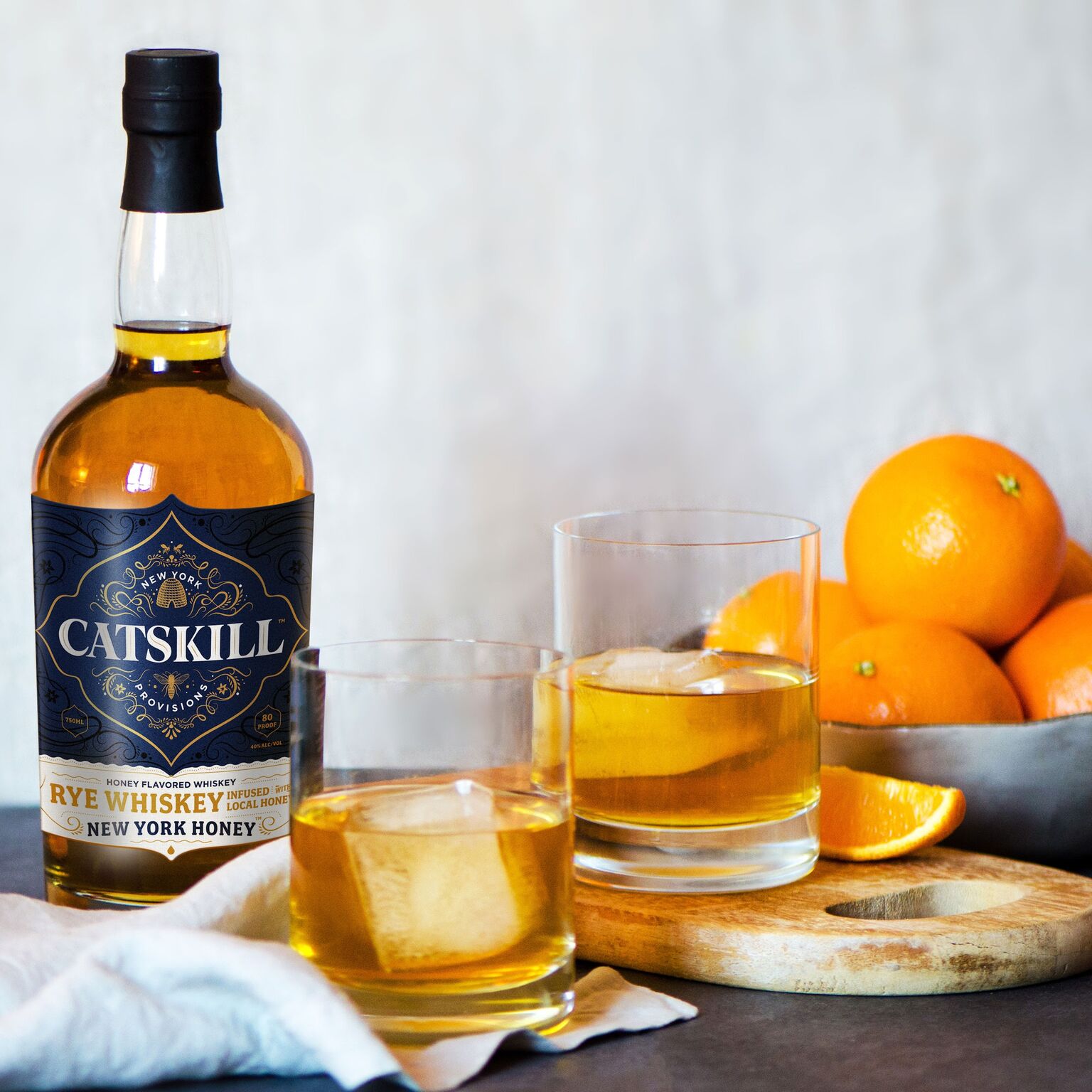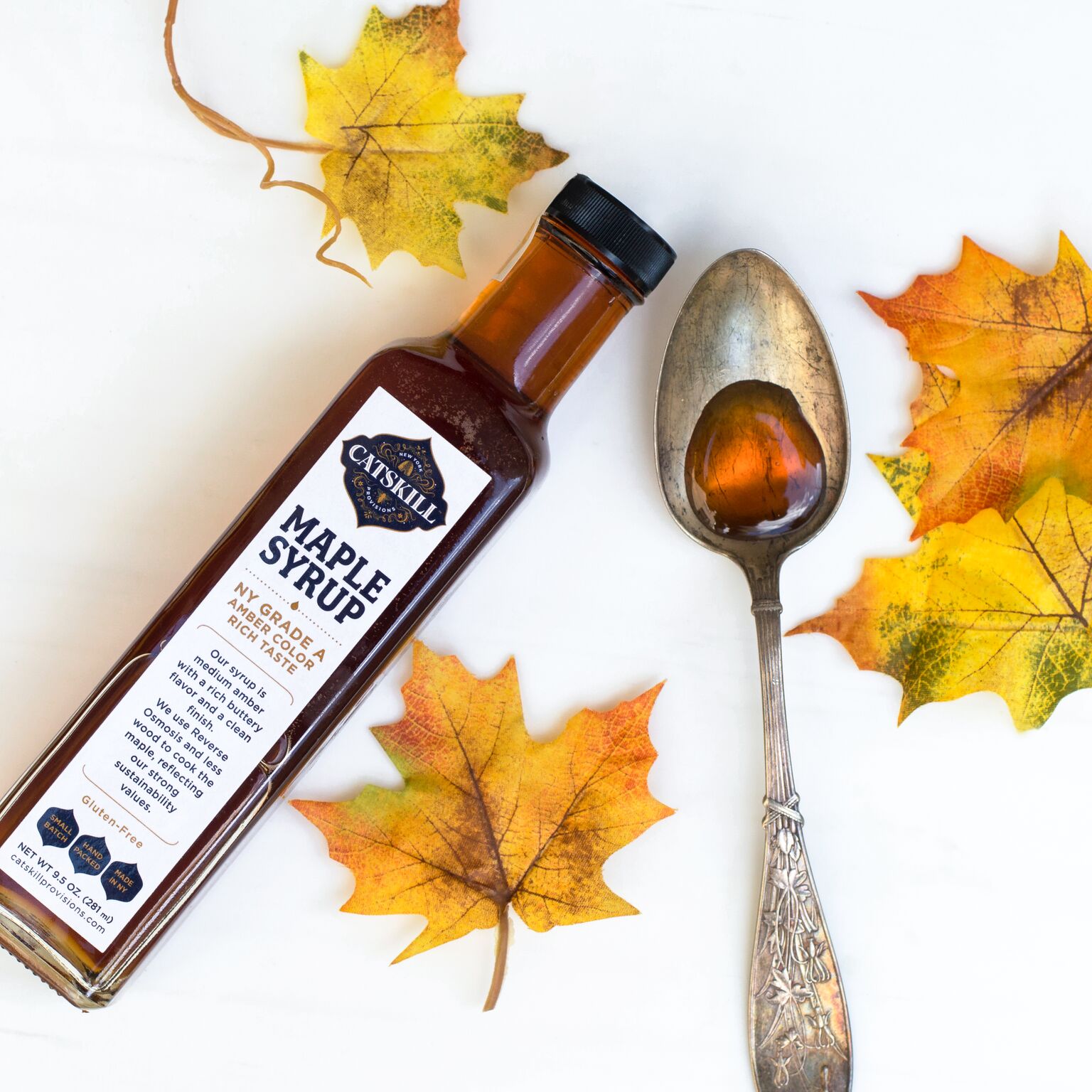 Catskill Provisions Raw Wildflower Spring Honey evokes the wildflowers of spring with floral notes of cherry and pear blossom. It naturally pairs well with cheese, yogurt, light teas, cocktails, and vinaigrettes. The Raw Wildflower Fall Honey is complex, with deep flavors of chestnut and maple. It pairs perfectly with aged cheeses, chocolate, and darker teas, and is ideal for use in marinades and cocktails.
You'll definitely want to stick a fry in Honey Infused All-Natural Ketchup, sweetened with the fall honey. "I was coming across many families who use a lot of ketchup, but don't want all the junk that comes in most commercial ketchups—high-fructose corn syrup, artificial flavors, preservatives. Without all that, your health, the health of your family, and the flavor benefit. You just don't need the junk. The tomatoes that are the base of this ketchup are themselves so flavorful. Honey is a great stabilizer, is antibacterial, and has natural preservatives."
Eventually, it made sense to add New York Grade A Maple Syrup to the product lineup. "Maple syrup was a natural extension of honey harvesting. Bees naturally pollinate the maple trees so there are maple notes in the honey and the maple industry is an important backbone of the economy in upstate New York. We tap over 2,000 maple trees working with fourth generation harvesters and it feels good to be part of this underappreciated, sustainable, local resource."
"When using the maple syrup at home, I realized there was no really good organic pancake and waffle mix on the market, so that seemed like a natural opportunity. It is made of traceably sourced wheat that is stone ground and lovingly bagged by hand within a month of milling it. You can't get any fresher and the result is super fluffy pancakes and waffles."
The Savory Pantry has wrapped up the Waffle and Pancake Mix, Maple Syrup, and Honey in a hyacinth gift basket and tied it with a bow in our Catskill Provisions Breakfast Basket. Get ready for an excellent brunch.
Another offering is Apple Cider Vinegar, made from heirloom varieties of apples that are grown and pressed by local farmers. "We take the press and age it, then instill it with honey and herbs. I love to use it in place of wine to lend complexity to sauces, and it makes a great dressing or cocktail shrub. Plus, you get all the health befits for which apple cider vinegar is known."
Remember that rye that was laid to age in 2010? It has now become award-winning honey whiskey.
"The whiskey is made from two ingredients: locally-sourced, fiery, complex rye and the right amount of infused fall honey. It is a mellow, well-rounded spirit."
As Winner of the Chairman's Trophy with a 94 rating from the prestigious Ultimate Spirits Challenge 2017 and a Gold Medal at the 2017 SIP Awards, judges agree.
Next up on Claire's to-do list? Becoming the fourth woman in the US to have a distillery. With more than 1,700 run by men, the meaning of her endeavor is all in the numbers.
Why these numbers? Claire says, "Right now I'm reading a book on the history of women and distilling. The first women distillers were accused of being witches. In the 1600 and 1700s, women were actually doing this regularly. If you look at scotch distilleries, they were all managed by women, but across the board, the men were the face of the distillery."
What is different now? "The cocktail scene is becoming much more open and widespread. Women are really interested in whiskey which has traditionally been viewed as a man's drink. In general, there is more focus the brown spirits. Palates want variety. I wanted to create a drinkable whiskey that most anyone could pick up and love easily. You don't need to be a professional drinker to enjoy this, although we're lucky to have avid whiskey drinkers as followers."
If Catskill Provisions embraces anything, it is change.
"It is exhilarating being an entrepreneur. You have to love it. You're not going to get rich doing it, but there's a lot of satisfaction in bringing great products to market that are so admired by customers. It's so enjoyable making connections in this little corner of the world."
"And it's fun to see where it will take me next, what is the unanticipated but natural progression. You can't marry one product. You have to read the market at all times. Change happens. We can't be stuck or we won't survive. We need to be willing to evolve so we can feel, stay, and be relevant. And atop everything, remain authentic and true to the part of the brand that matters. You have to really stay within what is important to you because consumers will see right through it if you don't.
There's a bit of masochism in running a small business. I couldn't do any of this without serious passion. At the end of the day I'm exhausted, and satisfied, and ready to do it all again."